Supply Chain Hub by Blitz Report™
Your key to efficient operations and planning
Is your supply chain team frustrated with navigating multiple forms and responsibilities to pinpoint critical supply and demand information? They are not alone. With Oracle EBS software, users are required to open multiple forms, change organizations, reload data, and then struggle to export the volumes of data they need for operations planning. It is not uncommon for users to be "locked out" for several minutes while the reports are running, making it impossible for them to perform other tasks and work efficiently.
With Blitz Report "Supply Chain Hub",  inventory and supply chain planning are supported with intuitive tools, capable of handling large volumes of data quickly and efficiently. Sales and operational planners have access to intuitive inquiries that analyze order backlog, purchase, and manufacturing exceptions without leaving the Hub.
The Supply Chain Hub replaces the disjointed Oracle supply chain and manufacturing functionality with a single, intuitive navigation and reporting tool. Frequently used functions like change-organization can be executed from within the Hub, allowing drill-down to warehouse transactions without leaving the form. Pegging and plan exception details can be easily analyzed at the supply and demand row-level, rather than in an awkward sub-form. Reports can be run from inside the form and delivered in Excel using the standard concurrent request process, allowing users to continue working while data is processed and delivered in the background. Oracle MRP users have additional functionality to release planned orders, providing the planners with a faster and easier process than the MRP Planner Workbench.
Highlights
Full supply chain view from a single "Hub" form

Export supply chain data to Excel quickly without frustrating delays

Data governance reports, e.g. to audit item attribute changes to avoid negative impacts

Metrics such as DIFOT(deliver in full on time) assess the effectiveness of plan and warehouse

Launch any supply chain template reports directly from within the SCM Hub

Powerful drill down to Sales, Move, Purchase and Work Orders

Right-click access to BOM, Items, Onhand, Routing, Where-Used and Material Transaction forms

Advanced features for optimized Horizontal plans (multi-item/org), pegging & exception reports

Supports both MRP and ASCP
Benefits
Gain efficiencies with the ability to continually monitor the supply chain and associated costs

Maximize revenues by ensuring sufficient goods are available to fill customer orders

Streamline procurement and control material and component costs

Measure how effectively the organization is managing deliveries to customers

Manage supplies more effectively, decrease the risk of material shortages

The Hub form displays MRP exceptions, pegging, and planned order release
What's Next?
Coming soon are similar functions for ASCP, complementing the ASCP reporting suite currently provided by Blitz Report. Future development plans include OPM recipe and batching capability.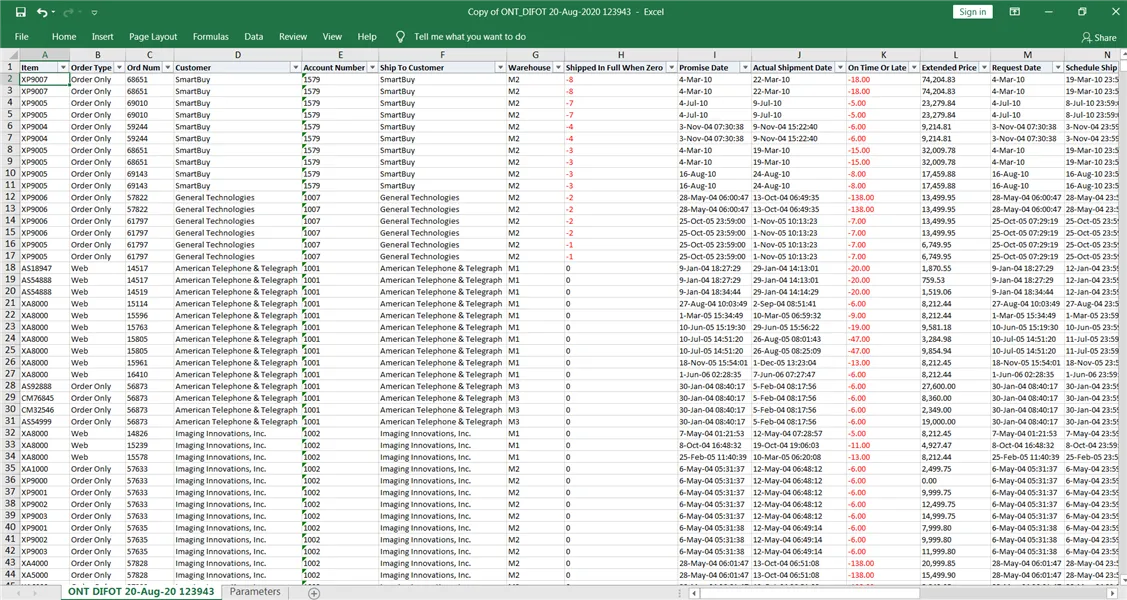 If you have any questions or require any further assistance regarding Supply Chain Hub, the easiest way to reach us is through the chat or you can send us an email to [email protected], call us at +41445528765
Supply Chain Hub Installation
The Supply Chain Hub installation is done in a similar way as the Blitz Report, downloading the installation .zip file, running a script and performing a few setup steps as explained in the installation guide.
See Supply Chain Hub in action tailored to your own needs
Request a demo to pick a date and time that works for you and we will deliver the rest.
Explore Blitz Report™ Supply Chain Hub Features
The Hub is intuitive and has all the essential forms and reports in one central hub, including: Items, Indented Bill of Materials and Supply and Demand with drill down to any order source form, and with the addition of right click you can open the standard Oracle setup forms such as Items, Routing, Costs, BOM's etc.
Users can change the inventory organization from within the form and then run any of the registered Blitz Reports which are exported immediately to Excel; there are no laborious hour glass waits per standard Oracle forms since Blitz Reports are sent via the standard concurrent manager as requests.